All the power of three in one platform.
Removall Trio is a high power laser platform equipped with triple wavelengths (755, 810 and 1064nm) and a much larger action spot, delivering short pulses to destroy the hair follicle at lightning speed.
More comfortable and faster hair removal.
Its technology adopts Ultra Short Pulse and High Peak Power, reducing times and sessions compared to a conventional diode laser, as well as integrating a much wider 10x20mm spot.
Its patented sapphire tactile cooling design at 15°F (-9°C) minimizes the risk of burns to the skin's surface, while maintaining heat within the dermis where the follicle is located.
With its maximum power peak, Removall Trio offers Ultra Short Pulse to heat the follicle uniformly to an optimal temperature, in a very short time and without heating the epidermis.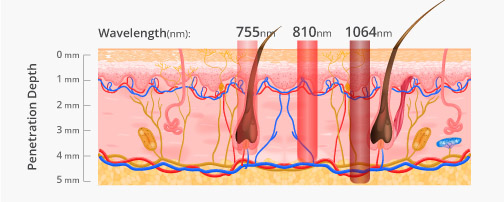 The new Removall Trio handpiece combines the most efficient wavelengths in one: 755nm (alexandrite), 810nm (diode) and 1064nm (Nd:YAG), releasing triple the power to target different depths of the hair follicle, with the extra benefit of being able to be used on all skin phototypes.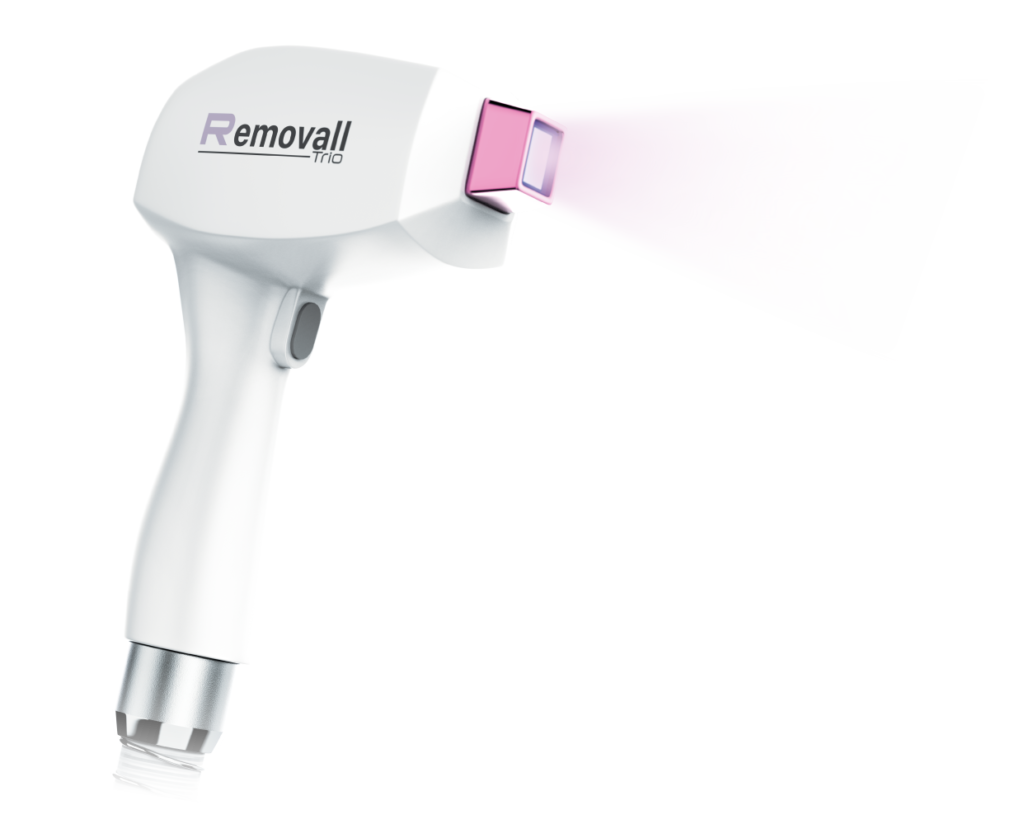 Removall's Fast Mode program is automated with clinically proven procedures to treat different parts of the body such as: arms, legs, feet, face, armpit, bikini, back and chest.
Its Free Mode program is designed for those users who want to explore all the treatment possibilities according to the needs of each patient, always obtaining the best results.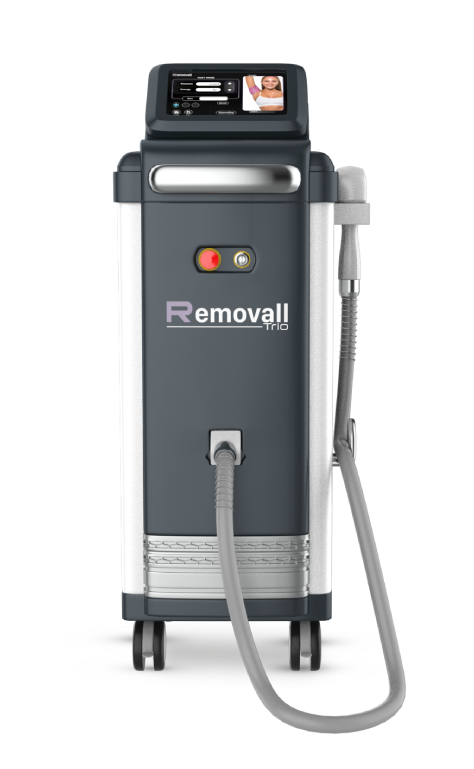 Ultra Uniform Shot, uniform and precise energy.
Removall Trio is designed with Fiber Coupled Diode (FCD) technology, which delivers uniform and precise energy from its wide spot, causing the light to come out at a small divergence angle for smoother and more effective hair removal.

All day treatments with Dual Cooling Engines.
Removall Trio integrates a powerful double cooling engine, which allows the equipment to work up to 12 hours continuously without overheating or malfunctioning.